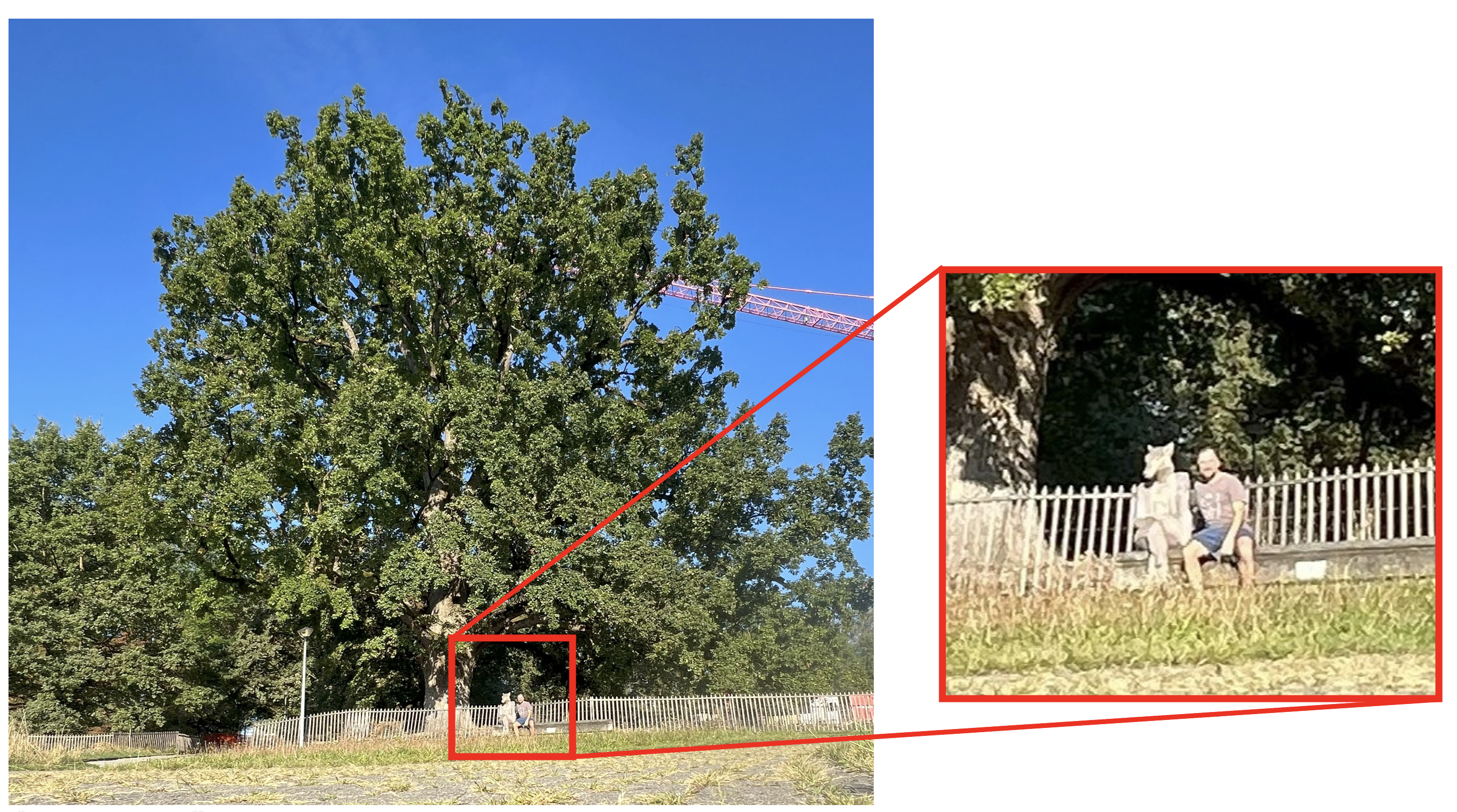 September 6, 2023
This is Jeff (with a new friend [a wooden wolf statue placed without explanation on the park bench]) on the campus of the University of Lausanne next to the "Napolean tree"– an English oak (Quercus robur). This massive tree was an acorn when Napoleon (yes, Bonaparte) was a young boy, and a small tree when his armies marched on Italy in 1800. It was also recently sequenced by Swiss scientists and showed clear evidence of mosaicism (but very few changes all told – 17 SNP differences across the whole tree). It's HUGE (diameter at breast height = ~2.3 m and ~30 m tall)! 
More info on the Napolean tree:
And here is the view from Jeff's porch in Lausanne!